Conditional Longevity: The Umbrellas
Industrial Design Storytelling, Production
2021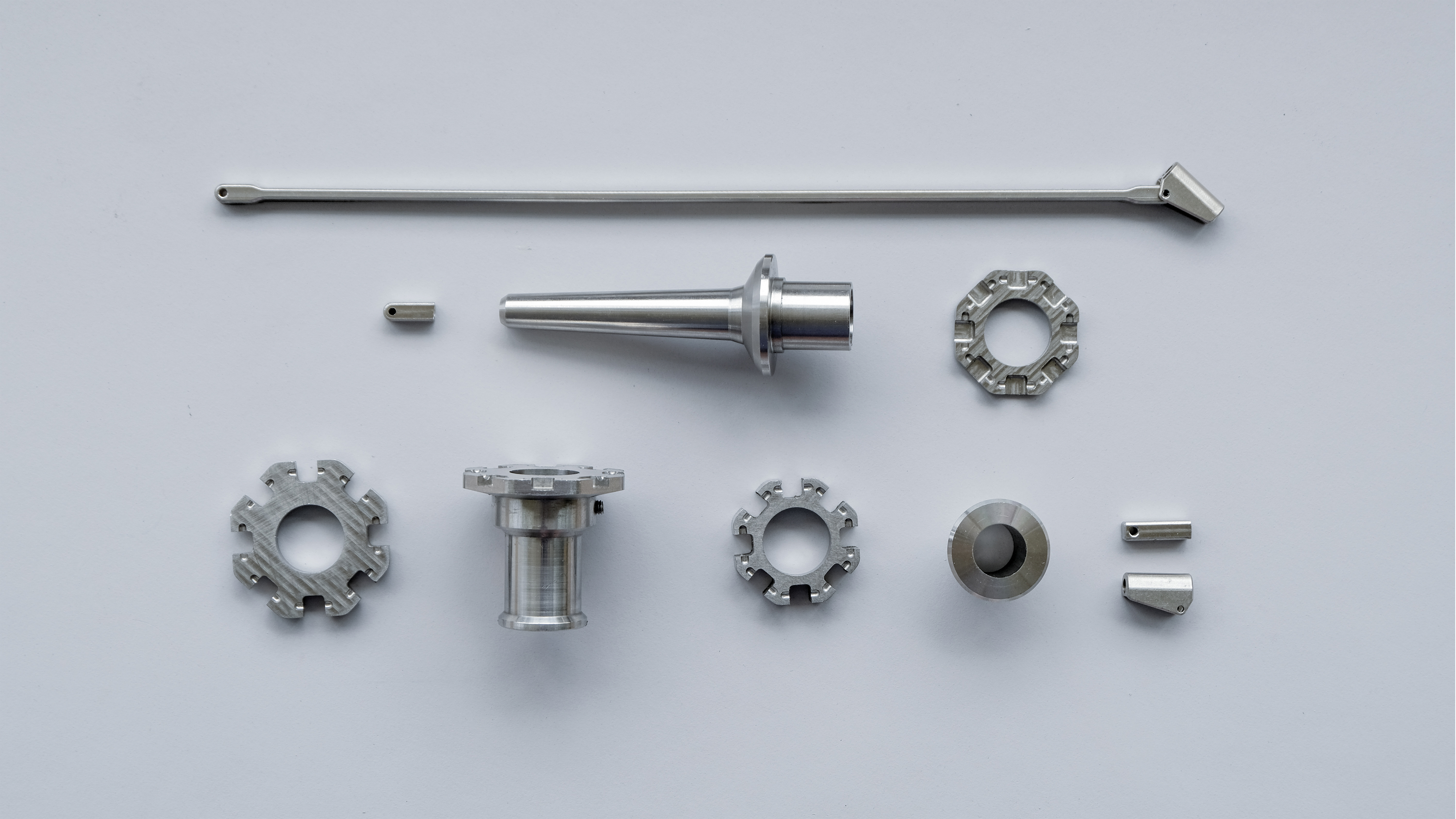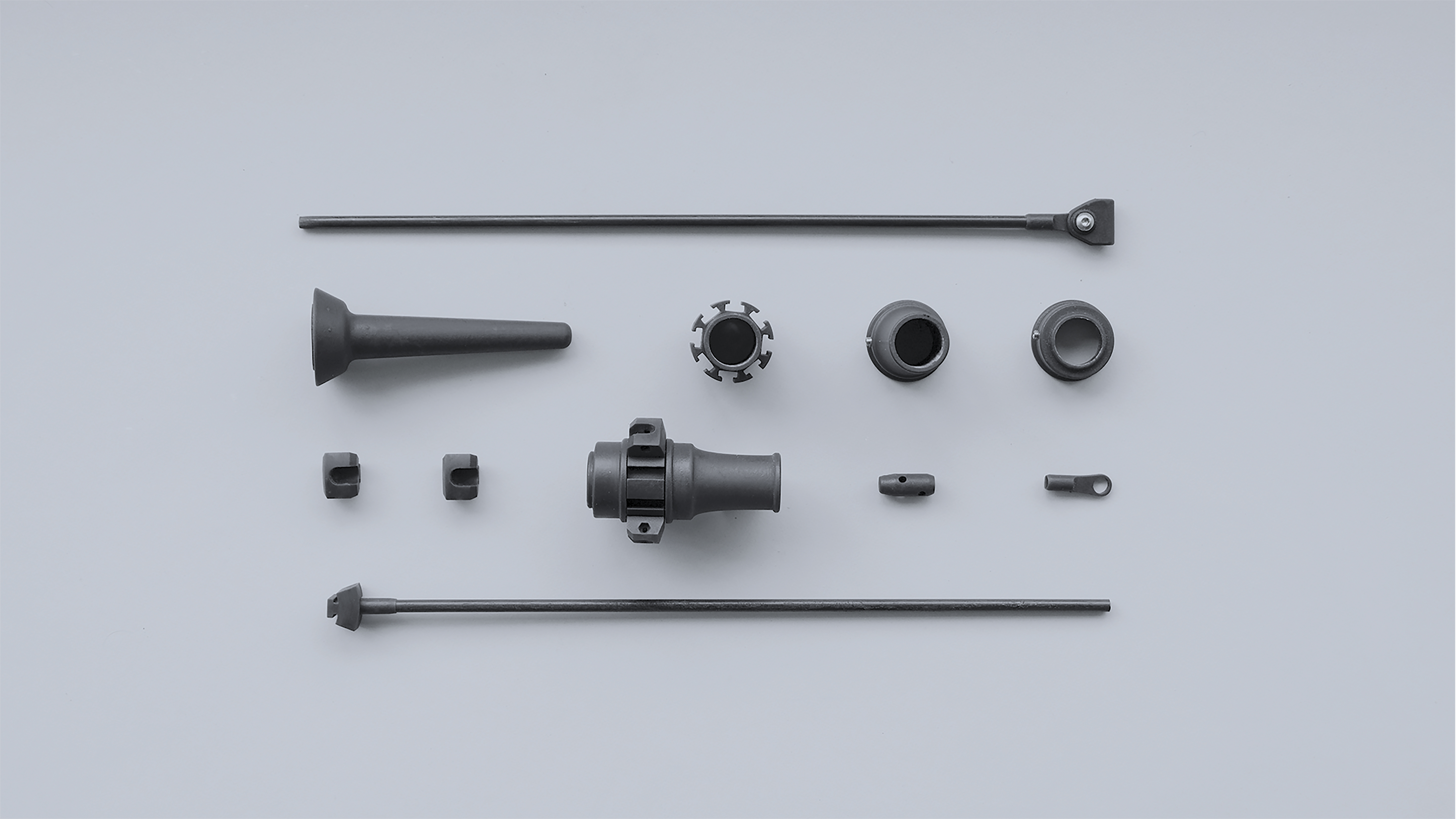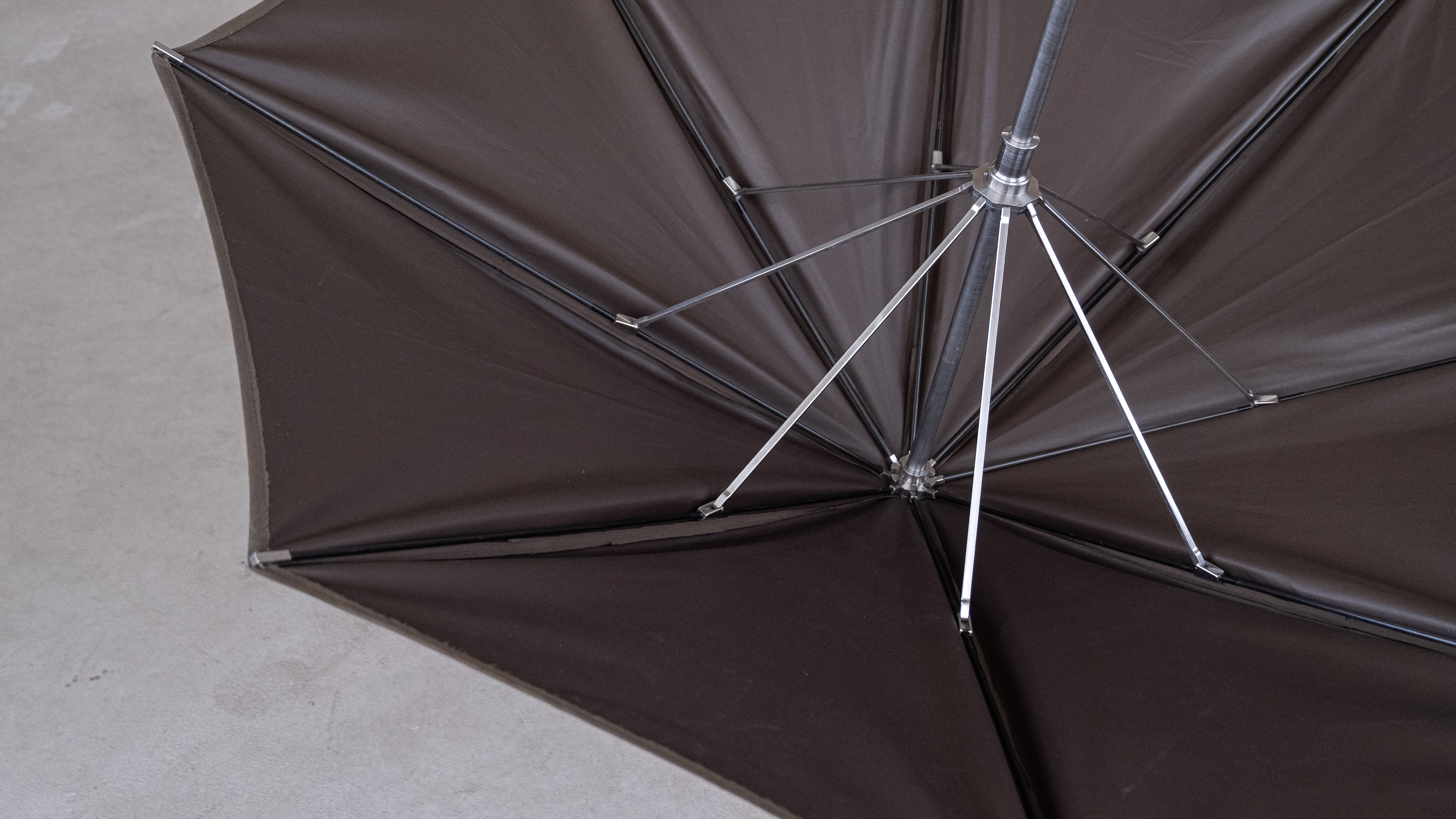 Conditional Longevity asks the question, 'How long should objects last?' through the medium of umbrellas.

Each of the umbrellas explores different takes on approaching longevity, and users are presented with the impact data, downsides and benefits of each.

The aim is to open up the debate on which strategies in product design are truly 'best' suited to our needs, and question our own assumptions around what are the best approaches to manufacturing.

Click here to see more

Completed @RCA
Conditional Longevity: The Data
Industrial Lifecycle Analysis, Data Modelling
2021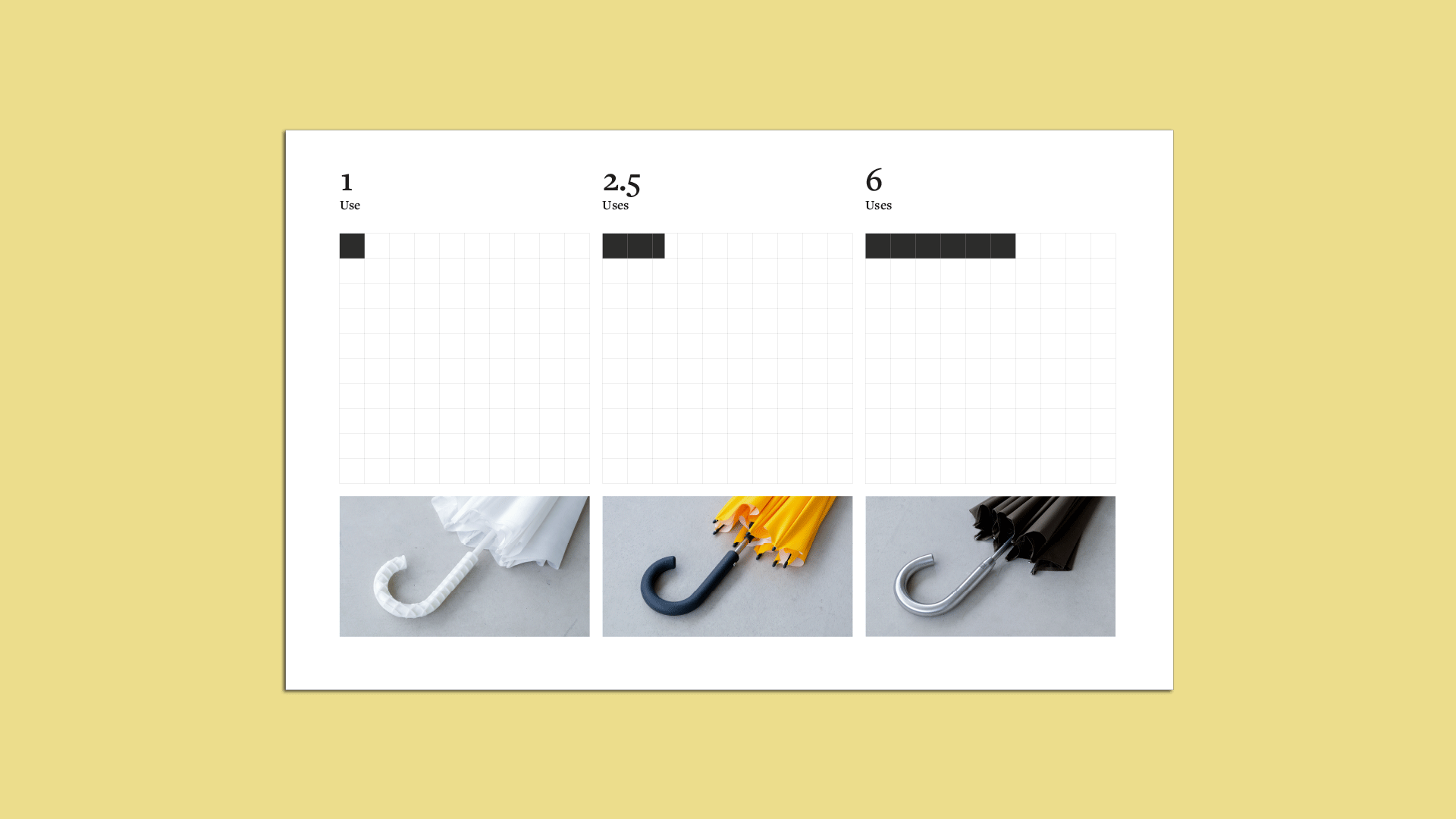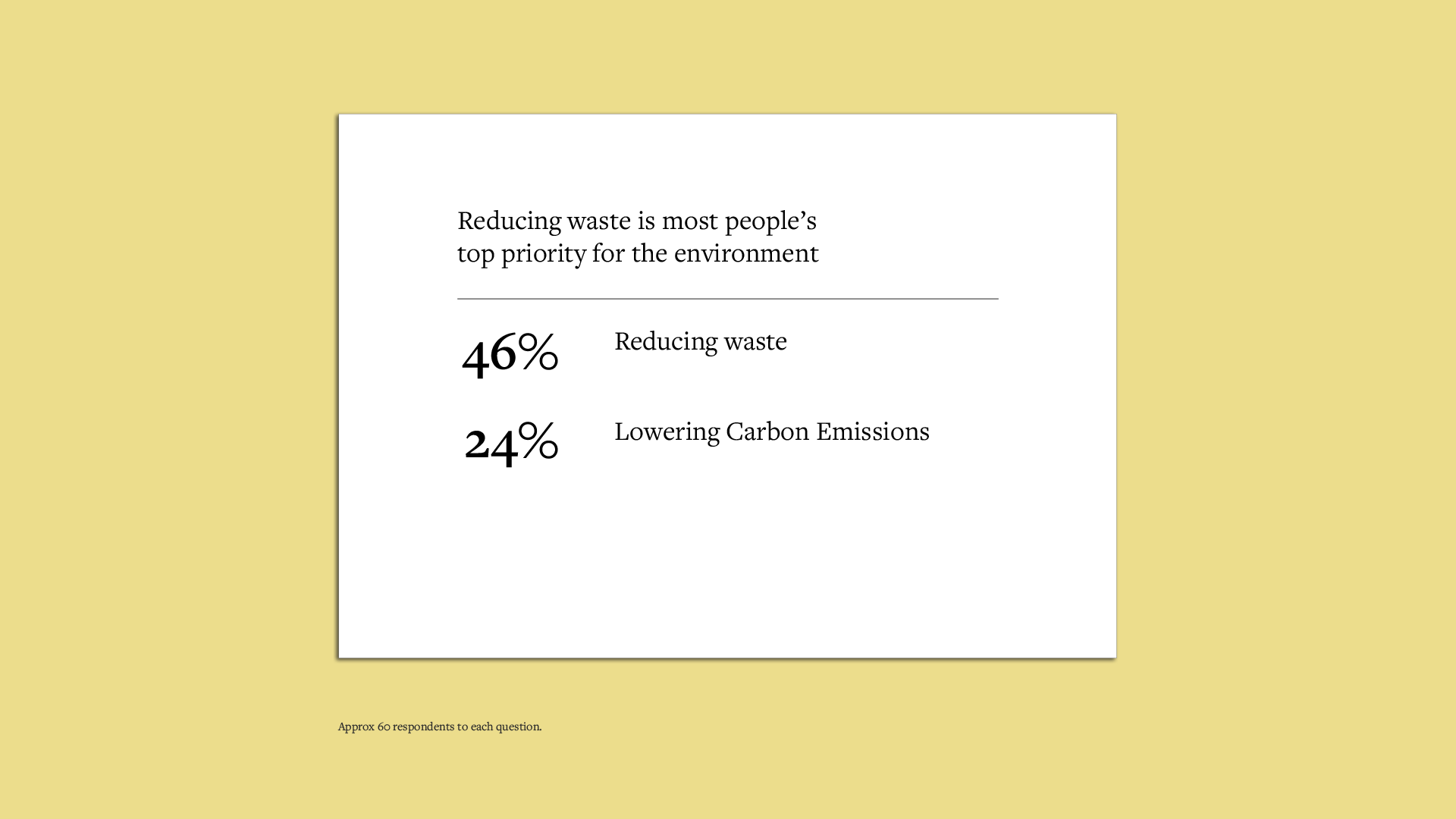 One key aim of Conditional Longevity was to investigate and prove the environmental impact of different industrial practises. Looking at lifecycles, carbon dioxide emmissions from materials and processes, I was then able to model the consequences of each umbrella.

It gave some fascinating and uncomfortable truths; namely that longlasting objects must be used many hundreds of times more than we would naturally use them, in order for them to be worth it in terms of their damaging impact.
See the data
here
Gifu Collection Tradestand

Creative Direction
2019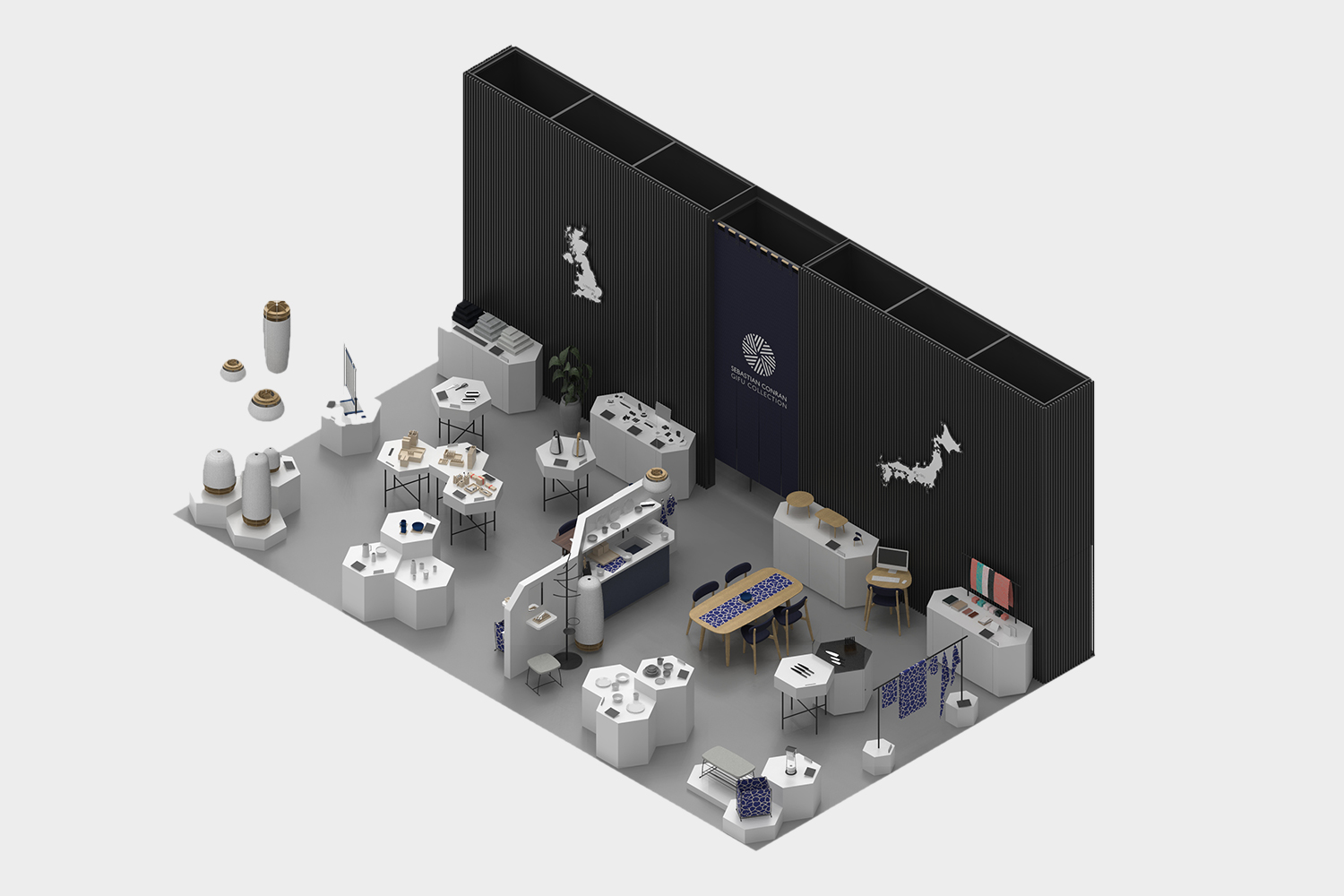 Lead design and production supervision of a huge bespoke exhibit of over 170 Japanese artisan products at Maison et Objet in Paris, 2019.
@Gifu Collection
Nang Tunes
Graphics, Animation
2016 - Now
Ongoing string of artwork and moving images for a club night in East London.
@NangTunes
Kanji Collection
Furniture
2019

An eclectic mix of furniture pieces for Sugiyama based in Gifu, Japan. Developed whilst at Sebastian Conran's studio, the forms were rational in construction, but with light touches that reference architecture and Kanji characters, such as this toilet roll holder with a little roof.
@Sugiyama